Career Centre
Welcome To Churchill's CAREER CENTRE!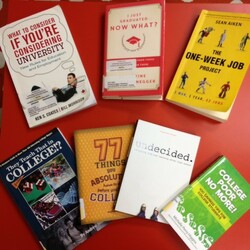 The Career Office is located in the Wellness Centre:
identify print/online resources for career and educational research
choose and apply to post-secondary programs
secure scholarship and loan funding
prepare resumes and develop job search skills
ALIS (Alberta Leaning Information Service) - A great Alberta site full of career assessments and profiles to help you learn more about future opportunities!
Encounters with Canada - A great opportunity to be with Canadian youth for one week in Ottawa. Program costs including return airfare range from $575.00 -$750.00 depending on available subsidies
United World Colleges - This is a fabulous opportunity to continue your secondary education internationally for one year!