Learning Commons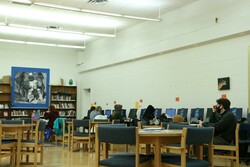 The Learning Commons is a dynamic learning space where students spend time engaging in thinking, completing homework, getting extra help from our Learning Commons staff, reading a good book or engaging in research activities. Students will find wide range of books, magazines, and educational movies, as well as extensive access to online research sites and creative media opportunities. Our library catalogue and online resources can be accessed from any computer in the school, or by logging onto www.destiny.lethsd.ab.ca from your home computer or laptop.
The Learning Commons endeavors to create a balance between a quiet study area and a classroom research facility. In addition, the Learning Commons provides a public forum for students to display works of art, and explore their creative writing skills. Through our Learning Commons, the OPAC's at both the University of Lethbridge and the Lethbridge Public Library are also accessible. Questions? Drop by and see us.
Monday through Thursday
7:30 am to 3:30 pm
Friday
7:30 am to 11:30 am
Course Resources
Social Studies:
Advanced Placement Source - Use this database to locate academic articles in multiple areas of study including mathematics, physics, chemistry, biology, computer science, human geography, psychology, economics and statistics, government and politics, environmental science, U.S., European and world history and arts and music.
Atlas of Canada - Use this resource to access maps that assist in the investigation and study of Canada and its people through historical, economic, environmental and cultural information.
Britannica School - Use this resource to access to more that 141 000 encyclopedia articles on a wide array of topics, educational videos, images, magazine articles, learning games, and more through three age-appropriate interfaces - Elementary, Middle and High. Read-aloud fraters (with highlighting text) and text translation are available for every article. Image Quest has been embedded to provide access to thousands of copyright friendly, related images.
Canada in Context - Use this database for locating information on a broad range of Canadian topics. It is organized into the following categories: Biography, Geography, Government, history, Literature, Science, Social Issues, Sports, and World Cultures and religion. The database includes newspapers, images, magazines, journals, Web sites, primary sources, videos, and more.
The Canadian Encyclopedia - Use this encyclopedia to locate information on Canadian history, art, music, science, geography, culture and politics and famous Canadians. This resource contains articles, maps, images, multimedia, Web links, games and features articles.
Culture Grams - Use this database to locate information on countries of the world, US states and Canadian provinces. Country data tables, maps, and a graphing tool are included alongside photographs, recipes, biographies and other cultural information specific to the countries covered.
Early Canadiana Online - Use this resource to locate primary source material related to early Canadian history. This resource contains maps, images, excerpts from books and diaries, treaty documents, and early parliamentary debates.
Download a Book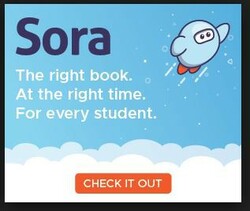 Video Resources
Please ask for Usernames and Passwords:
Online Reference Centre
Lethbridge Public Library
University of Lethbridge Library
WCHS Destiny Link